Massage Therapy Services by Anne Cifuentes

26 Ridgevale Drive, Helensvale 4212, on the Gold Coast.

Business hours for Massage

Tuesday to Friday: 9.30am - 6.00pm
Saturdays: 1-2 / month by appointment

Other times may be arranged and every attempt will be made to accommodate your needs.
CHECK OUT OUR MOTHERS DAY SPECIAL

Come and visit my brand new purpose-built clinic at Helensvale
There are many wonderful benefits from having a regular massage.
Massage is known to stimulate the release of endorphins in the body, which in turn stimulates the immune system. Massage also stimulates the nervous system, blood vessels and lymphatic system, and is associated with general relaxation, wellbeing and a significant reduction in stress.
Make a booking or buy that special someone a gift voucher today.
Choose which massage might be right for you or contact Anne and discuss the range of massage options.
Please see the other relevant pages for fees.
Hope to see you soon - good health, Anne.

1 Hr. Swedish massage
Relax those tired muscles, release tension and stress and feel relaxed and energized with this wonderful whole body massage.

1 1/2 Hr. Extended full body Swedish massage
Reward yourself or a friend with this wonderful treat.
Extra time will be spent on all parts of the body, with a special focus on the hands, face and feet or indeed any area you choose.
Great for stress and tension.
Hot Stone Massage

1 1/2 Hr. Full body massage
Used by Native Americans and other cultures for centuries, the application of heated stones and their use as massage instruments, helps to increase blood flow rich in nutrients, promotes relaxation and relieves tight muscles.
Hot stones combined with massage, magnify each stroke as the muscle tissue has been loosened by the stones and the warm relaxed muscles enable the therapist to work at a deeper level, providing a powerful massage.
Chilled stones may be used in combination with the hot stones, and the contrast provides a stimulating yet relaxing effect.
If you have never experienced a Hot Stone massage, it's time to treat yourself to this amazing massage and see why people rave about how good it feels.

Lymphatic Drainage Massage
Aids in eliminating toxins and fluid retention. Stimulates the immune system and is supremely relaxing.
Give your body a 'spring clean'. Can assist in Chronic Fatigue Syndrome, feeling run down or lethargy.
Lymphoedema Treatment
Manual Lymphatic Drainage for the management of Lymphoedema.
Advice regarding self management strategies, garment advice and general health.
I am certified in Manual Lymphatic Drainage massage and am registered with the Lymphoedema Association of Queensland.
Remedial Massage
Detailed assessment and individual treatment plan tailored to your needs and condition to be treated.
Modalities include - Myofascial Release, Trigger Points, Lymphatic Drainage, Mobilising, Muscle Energy Technique, and Cross Fibre techniques.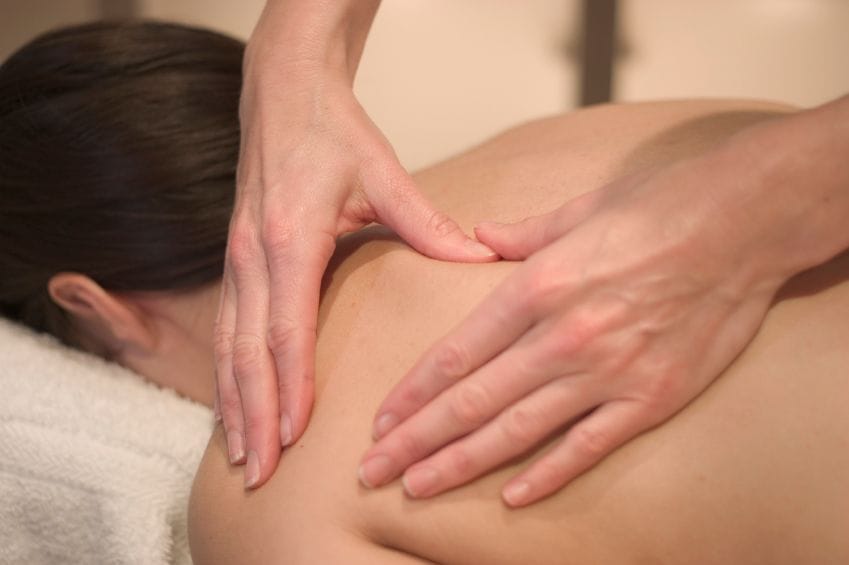 Pregnancy and Infant Massage - see relevant pages for detailed information.
Benefits of Massage
Alleviates pain with release of pain reducing neuro-chemicals (endorphins).

Can decrease stress levels, lower anxiety and aid in the treatment of depression.

Provides a sedating & relaxing effect on the body & promotes restful sleep.

Aids digestion, decreases constipation, relieves colic and intestinal gas.

Reduces back pain and increases range of motion & flexibility.

Relieves muscle restrictions, tightness, stiffness and spasm.

Improves posture.

Improves immune function.

Improves job/sports performance.

Increases blood flow & oxygenation, aids healing and removal of wastes.