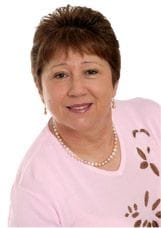 About Anne
Apart from being a Midwife, Childbirth Educator, Remedial Massage Therapist and a Certified Infant Massage Instructor, I am also a daughter, sister, wife and mother of 2 sons aged 25 and 23. My personal and professional life, keep me very busy; something most people can relate to these days. Life is a constant juggling act and often extremely challenging, but never boring. I am fortunate to have a wonderfully supportive family and a great group of close friends and colleagues, who enable me to pursue my dreams.
As my business continues to grow and develop, so does my professional and personal development; through regular attendance at seminars and workshops, membership of professional organisations, subscribing to professional journals and liasing with fellow educators, massage therapists, other allied professionals and colleagues.
My workplace has been designed to best accommodate the various services I offer and in doing so I have created an inviting and comfortable environment.
The Teacher
When you call or email, you deal with me directly and we can discuss all the options and choices available regarding my specialty services. This will allow you to choose just what is right for you.
Most importantly, I love what I do. The immense satisfaction and high I get from teaching has become almost addictive, and I 'm sure comes across in the way I teach.
My teaching philosophy
People learn best if the teacher creates opportunities in which people can identify their own needs in their own ways. Parent-centred classes take account of what people already know, of individual needs and concerns, and encourage participants to learn from and to support each other. When teaching about choice, balanced information is crucial because what's right for one person will not be right for another. The end result will not be conformity, but will enable each to choose what seems best for them in the specific situation that they are facing. Antenatal classes that are parent-centred can build self-confidence by encouraging people to build on their own knowledge. They can help people to be flexible and to work out their own solutions. They can enable prospective parents to see themselves as competent and able to make informed choices for themselves and for their baby. (Priest & Schott, 1991.)